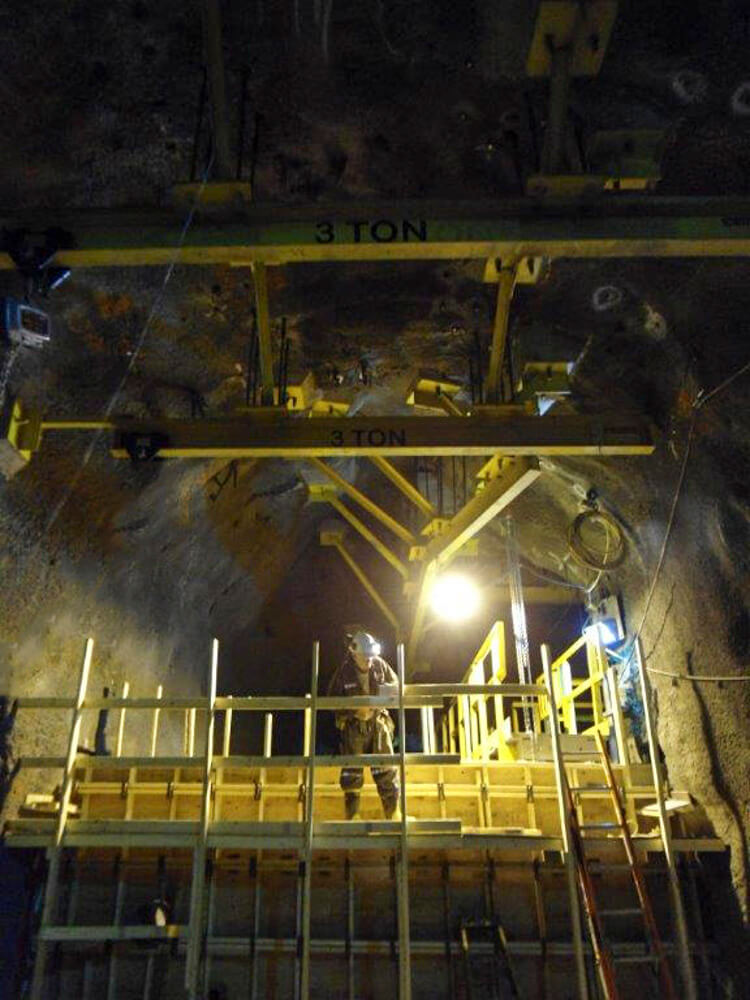 Underground Mine Development
SCR maintains a reputation as the contractor that consistently provides the best quality construction services in the industry.
Our team is highly experienced with surface infrastructures, portal installations, headframes, hoist houses, office and shop facilities and camp setups.
Underground Shops
Refuge Stations
Hoist Houses
Ore Bins
Muck Chutes
Rock Breakers
Conveyors
Crushing Systems
Mine Dewatering Systems
Work with Experience.
Our multidisciplinary team and over 25 years of experience make us a reliable choice for your next mine development and construction project.